Techonomy Cloud Based Custom ERP Solution
AI + Analytics + Real Time + Personalised
Enterprise Resource Planning (ERP) is business management software that integrates all the data on business processes and resources (product planning, manufacturing, purchasing, delivery, marketing, sales, finance, human resources etc.) .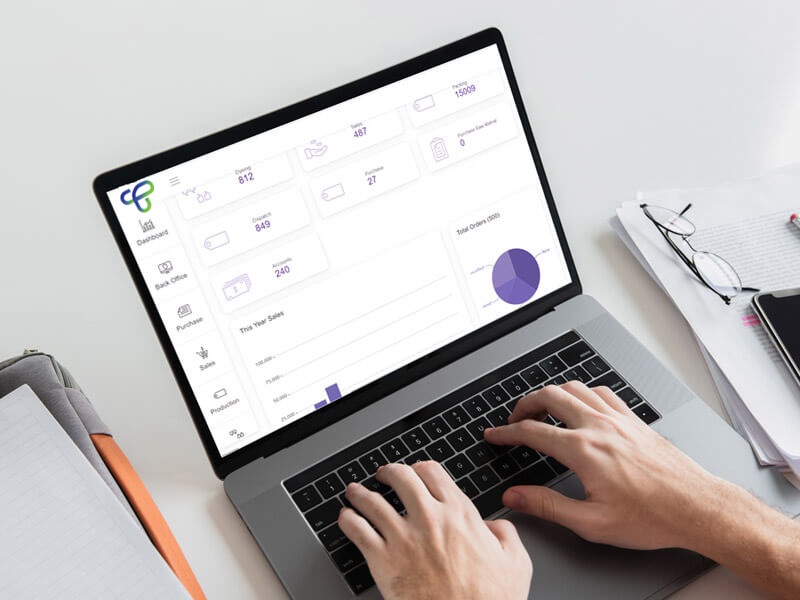 Enterprise-wide integration. Business processes are integrated end to end across departments and business units. For example, a new order automatically initiates a credit check, queries product availability, and updates the distribution schedule. Once the order is shipped, the invoice is sent.
Real-time (or near real-time) operations. Since the processes in the example above occur within a few seconds of order receipt, problems are identified quickly, giving the seller more time to correct the situation.
A common database. A common database enables data to be defined once for the enterprise with every department using the same definition. ERP systems split the physical database to improve performance.
Consistent look and feel. Early ERP vendors realized that software with a consistent user interface reduces training costs and appears more professional. When other software is acquired by an ERP vendor, common look and feel is sometimes abandoned in favor of speed to market. As new releases enter the market, most ERP vendors restore the consistent user interface.
Automated Voice notifications integration
AI Integration
Fully Integrated and Customizable Modules for ERP Systems
Whether you are a developing business or an established one, you are probably searching for a convenient enterprise resource planning (ERP) system to automate your operations.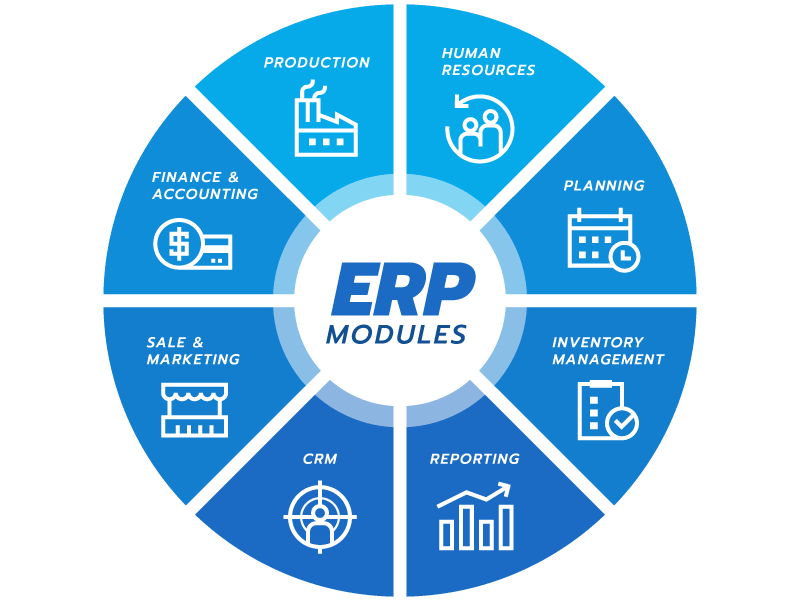 Sales and distribution module
Human resource management
Financial module
CRM module
Project management module
Supply chain management module
Reports module
Customers and Orders Management
Workload Management Tools
Manufacturing Module
Projects Dashboards
Quote Module
SalesManagement module
Purchase Management
Inventory Management
RND
Costing
Planning and Scheduling
Compliance
QC
Production
Expiry Management
Formulation
MIS Reports